Horace Pops - Free WAI Webinar Series (3 Weeks)
WAI Event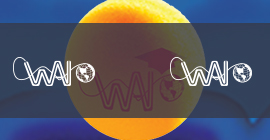 Date:
February 03, 2021
10:00 AM
Venue: Online - Zoom
SOLD OUT!

WAI's upcoming three-week series with Dr. Horace Pops has reached its cap of 500 registrants!
Still looking to gain access? All three recordings will be available to WAI members through wirenet.org.
Become a member and once released, watch the recorded presentations anytime.
---
Register Now – Three-Part Webinar Series; Annealing, Fines, and Wire Breaks! This no-charge webinar series will be presented by industry expert Dr. Horace Pops of Horace Pops Consulting. Register once for all three sessions!
The program will be presented in three sessions beginning with Annealing on Wednesday, January 27, followed by Fines on February 3 and Wire Breaks on February 10. This is a great opportunity to grow your knowledge in these three intertwined subjects.
Registration includes access to all three weekly presentations.


Week 1 (Jan 27): Annealing - This webinar discusses the electrical and mechanical property changes that occur when annealing both ferrous and non-ferrous metals in the cold-worked state. Major factors that affect annealability such as chemical content and thermal history are evaluated, and also include general engineering laws of recrystallization. Finally, several rod annealability tests and annealing problems are presented in detail.

Week 2 (Feb 3): Fines - This webinar discusses eight different processes and mechanisms that lead to the formation of fines during wire drawing. Several different techniques are evaluated for assessing fine analysis and reduction. A gravimetric test is described for determining the weight of the potential fines that might occur.

Week 3 (Feb 10): Wire Breaks - A more generalized discussion on wire breaks and how and why they happen.

Bring your questions as we will have time to discuss your issues on this topic after the presentation concludes.

Your moderator will be Dane G. Armendariz, WAI Technical Advisor
Email
This email address is being protected from spambots. You need JavaScript enabled to view it.
All Dates
February 10, 2021

10:00 AM

February 03, 2021

10:00 AM

January 27, 2021

10:00 AM