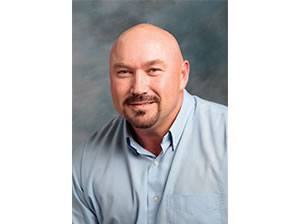 Robert McKinzie
WAI Member since 2016
"...I find value in WAI's resources. Access to the technical paper library, monthly publication and attending meetings and networking at WAI events will help me in my job and in getting to know more people in our industry." - Robert McKinzie
Q: What does your company do? A: L&P is a 133-year-old diversified manufacturer that designs and produces engineered products found in most homes and automobiles. We have 17 business units, 20,000 employee-partners, and 130 manufacturing facilities in 19 countries.
Q: What is your role there? A: As of Jan. 1, I became president of the L&P Wire Group, responsible for our four wire mills.
Q: What do you like best about your position? A: I have been with L&P for over 20 years now, many of those in HR and Operations Services. I enjoy visiting our wire mills and talking to our partner-employees. Their efforts and input have always been an important part of our success, and it's impressive how very well they work together. As I get my arms around the sales side of the business, I really enjoy having a very competent team working with me.
Q: How does your company remain competitive? A: We continue to replace older equipment with newer machines that improve productivity and quality. We do that by a "team approach" to make sure that we are investing in the right technology and equipment. We also focus on employee development: we challenge them to continuously improve in areas such as safety, quality, productivity and customer service. Part of my job is to keep that competitive spirit very strong throughout the workforce.