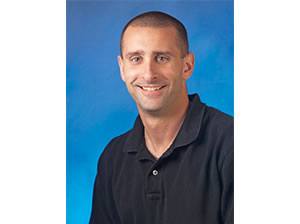 Clifton Vandenburgh
WAI Member since 2016
"WAI is a great way to find out what's happening in the industry and how it affects our customers!" - Clifton Vandenburgh
Q: What does your company do? A: Gem Gravure was the first company to create printing wheels and ink for wire marking. We held the original patents. Gem was also first in expanding ink jet marking into wire and cable. We provide the whole coding package since we design and manufacture custom wire marking inks.
Q: What is your role there? A: I actually serve two roles right now. Since I have a degree in engineering design & configuration management and a lot of experience with CAD programs, I support manufacturing. This includes creating specifications and drawings. On the other hand, I'm trained as a printer support engineer. I perform service on customer equipment when needed.
Q: What do you like best about your position? A: I like the variety. Every day is different. Every day brings a new challenge.
Q: How does your company remain competitive? A: The best thing we do to stay competitive is to stay in contact with our customers. The more we understand about what's important to their business, the better we can support them. Internally, we constantly work on our manufacturing processes to keep our high level of quality.