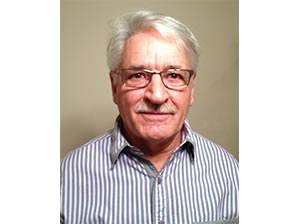 Walter Wieser
WAI Member since 2016
"We joined because WAI is by far the best networking possibility in the wire processing field. We appreciate WAI's input and all the information we are provided with." - Walter Wieser
Q: What does your company do? A: Schmale Machinery USA supplies wire processing machines, engineered and built in Germany, customized for the U.S. market. We offer complete solutions, from modular-designed machining centers to tailor-made special machines. Our core competencies include the intelligent automation of different work steps. Our systems are used by suppliers for sectors from automotive to packaging to DIY products.
Q: What is your role there? A: I'm called CEO, but I consider myself a kind of a connector between our U.S. customers and the main plant in Germany, the bridge builder, or simply "the man who makes it happen."
Q: What do you like best about your position? A: Problem solving and organizing stuff are my favorite activities as well as interacting between people of different cultures and using my language skills on different levels. Keeping up and developing new technologies is a huge challenge, but seeing a new product rolling out the plant that is fast, precise and reliable and in ways never seen before is incredibly rewarding.
Q: How does your company remain competitive? A: We analyze a customer's individual manufacturing needs and compile a tailor-made package for our wire, pipe and strip production systems. We do not simply select a standard machine. The technology can be modular or combined with others, and is not restricted by an existing concept. This sets us apart from our competitors: we just work differently.