From Wire Journal International's February 2022 Feature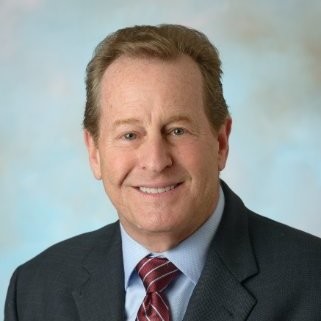 Thomas J. Rosen, president and CEO of Wire & Cable Consulting, LLC, has nearly 40 years in the industry, holding executive positions with companies such as IWG High Performance Conductors, Phelps Dodge Corporation and Nesor Alloy Corp. Below, he shares his thoughts about the supply chain. He can be contacted at tel. 973-228-5589, This email address is being protected from spambots. You need JavaScript enabled to view it., www.wirecableconsulting.com.
We are living in new times. Nobody foresaw what was coming in terms of Covid and labor issues, the great resignation wave and everything else that's happened the last few years. The days when you could depend on overseas suppliers to deliver in five or six weeks are gone. That same timeframe can be four or five months. That causes problems for our customers, which I want to make clear here make value-added products.
The supply chain and the wire and cable industry need to understand how to handle the ebbs and flows of the business. But first I want to address something that is part of the equation, even if it might not seem so. The industry will always have issues—and sometimes, like now, they may be quite harsh—but I have learned over the years that you cannot overestimate how important it is to value the human element.
People are extremely important, and we need to offer or meet issues on the physical and mental health that help keep them together. People need more family time. Working 60-plus hours a week is not a long-term solution. People need more time off pursuing things that bring them a sense of purpose. If they achieve short-term and long-term success as individuals, that will help them in their work roles. They become part of your solution that you won't find in a spreadsheet. Think about it.
Now for the supply chain. First off, it won't come as a surprise when I say that there are no easy solutions, but that does not mean you can't take some measure of control. You know what you need and when, but how well do you know what your suppliers can and cannot do? Relying on them just to "do" or "not do" is not enough. You have to work with good suppliers, and that means companies that are investing in their businesses.
You have to work the supply chain all the way back. Capacity obviously is a key issue, but so is their personnel. Is the company stable? Does it have the cash flow and resources to invest in its future? Some may not be strong enough, so sticking with a supplier without knowing more about them is not wise. Learning more about suppliers may ultimately force you to look elsewhere. If you don't want to do this, then find another business, because your future maybe in doubt.
Beware of suppliers that stick to the outdated 80/20 principle. One of our clients had such a supplier, which had contracts and agreements, and took care of the 20% clients first. They didn't like minimum quantities, specials or anything "out of the norm." Our client, who started manufacturing cable assemblies for Steinway, could not get product from his supplier. We found him a new one. We explained the business and provided the specs to the new supplier that had not been active in this niche, and was interested. Both our client and the customer benefitted.
We encourage our clients to develop new suppliers. You hear a lot about supply not being available, but generally speaking, I have found that materials can be found, even in small quantities. I have one client that will, and he's very good at it. He also gets paid well for it. And guess what? He's getting more and more business because the big guys don't want to do small quantities anymore.
There's a flip side to this too. How well do you treat your suppliers? A lot of big companies don't excel at that. I always made sure that I personally engaged suppliers, and enjoyed meeting them and seeing their operations. That's changed in the last two years, but it's still possible through zoom and the like. If you keep in close contact, you may find opportunities. Also, keep in mind that the wire and cable industry is a supply chain unto itself, as many companies sell to cable manufacturers, who in turn sell to OEMs.
It's a difficult time for companies that need rod and metals that either require large sizes or require special technology for different applications, as they are not as easy to source overseas as they are in North America. There are limited places people can go, so such manufacturers are basically held hostage, which is why high value product makers are better off.
I have one client that buys redraw and fine wires, and silver-plated wires and alloys. Those products are limited in the supply chain, but because we were able to show the supplier our needs six months out, we were able to get what we needed. That takes planning. If you cannot show vendors your plan, you can't expect them to commit to late requests. You want to ask the supplier what they can do to help.
I don't see conditions changing much in the next year. I think we're stuck in a conundrum here. We all know the symptoms of the supply chain, but I keep thinking about the one element that gets lost in the discussion of what needs to be done, and that goes back to people. They make it all possible.
I spend a lot of time helping clients with their long-term plans. Anyone who isn't—or thinks that conditions will revert back to what they were, and that we can all go back to walking our dogs the way we used to—is dreaming. This is the new norm. We have to figure out how to navigate it, to be flexible, quick and nimble.
---
Want to read more like this?
Subscribe to Wire Journal International here!
Have the industry's leading monthly publication delivered directly to you, print and/or digitally.